---


2013-09-02:
Well. The kids had a good labor day weekend. Grandma and Papa Meeker were up yesterday for some puzzle doing with Zoe and Legos and Monopoly with Niklas. Other than that, we didn't do much over the last few days. Thus, Zoe should be plenty rested up for her first day of preschool tomorrow. Will I use my new found Zoe-in-school free time to put the billion or so pictures I'm sitting on up on the website? Who's to say?
---
2013-09-08: So, Zoe started school last week. She was slightly apprehensive when we dropped her off, but when Andrya asked her if we should stick around, she was quick with a "no". Her teachers say she's been doing really well so far, so that's good.

In other news, the photo update I've been promising is finally up, so check that out if you're so inclined.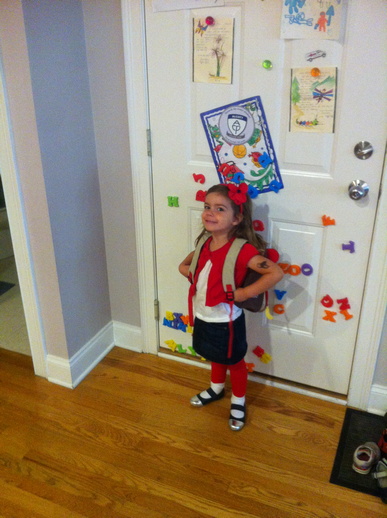 ---