2015-04-26: So, it's been nigh forever since there's been a photo update and I haven't been murdered by angry grandmothers. The system works! Anyway, here's this.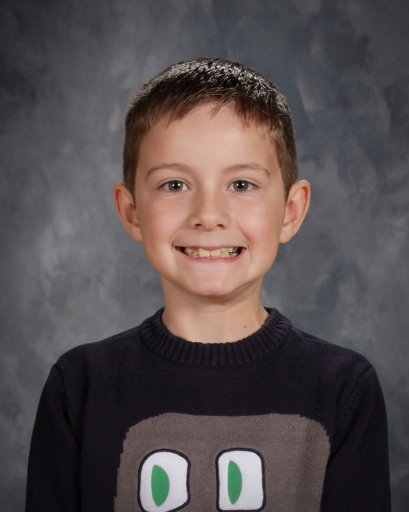 Niklas's fake smile is getting better.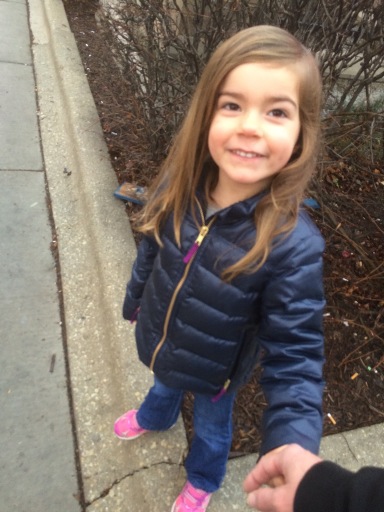 Here's Zoe C. looking good as Zoe C. does.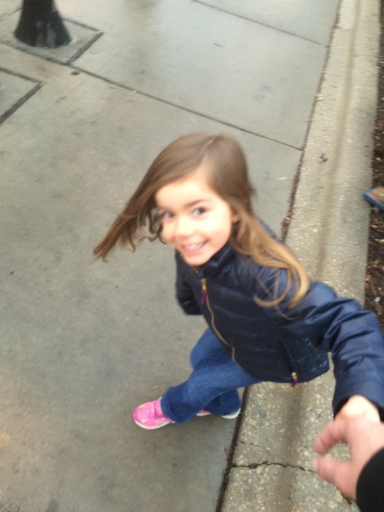 And here she is looking mischievous, as is also her wont.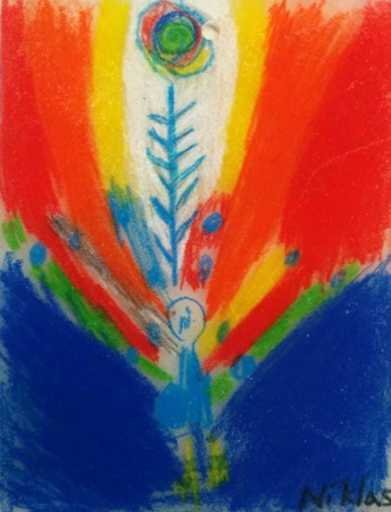 This is Niklas's take on a peacock. Longtime readers might remember Niklas has some experience with these guys from Bermuda.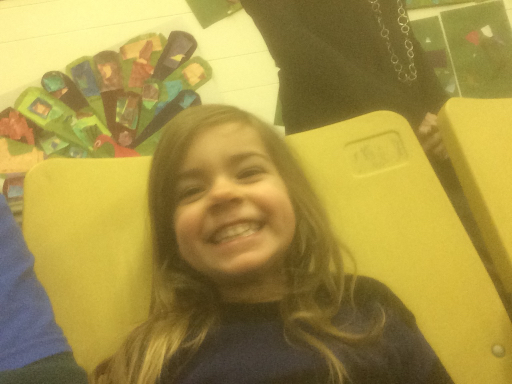 Here's Zoe waiting for Niklas's holiday concert to start.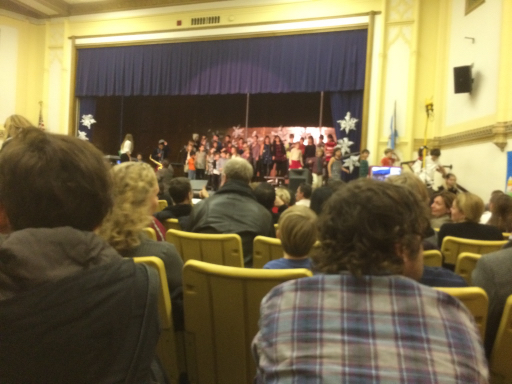 And here is said concert. Niklas is up there, somewhere. I've got some video of this that I plan on posting at some point, but you know.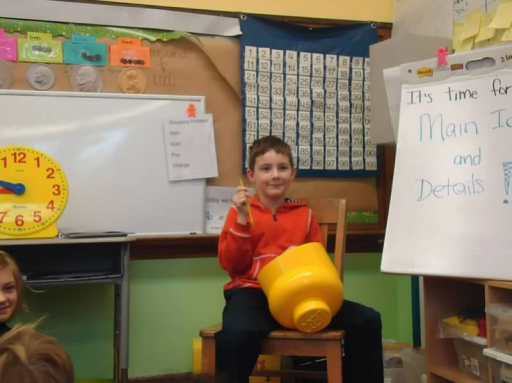 This is Niklas giving a presentation on Legos and how pencils do not follow the main idea of Legos.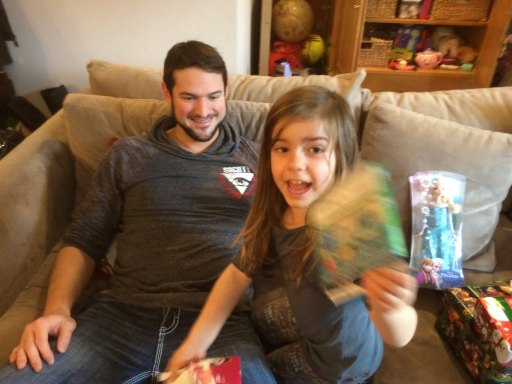 Zoe was pretty excited about this present from her Uncle/Godfather.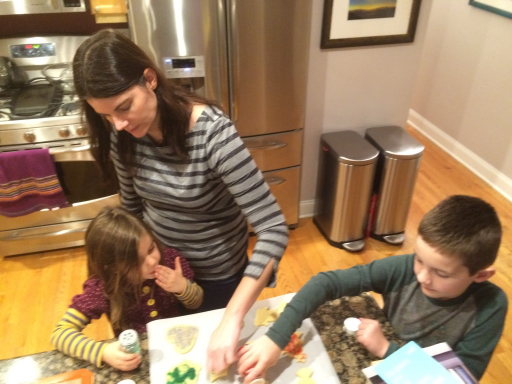 Here's Andrya helping the kids to grease the wheels with Santa.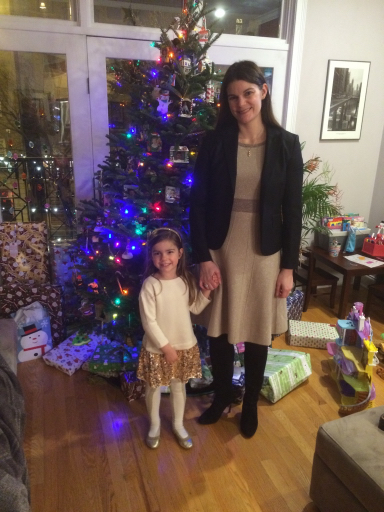 Here are two pretty ladies on their way to church. Not pictured: Niklas who had to leave Christmas Eve Mass early with an iffy stomach. (Nothing came of it.)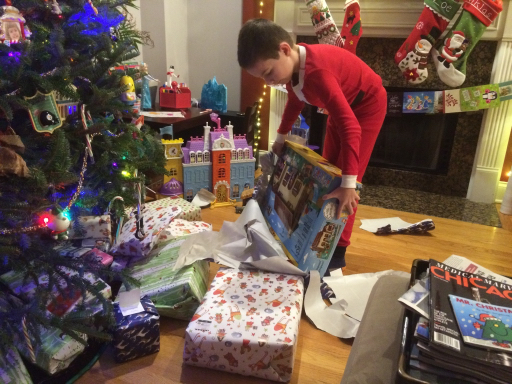 Christmas loot? Christmas loot.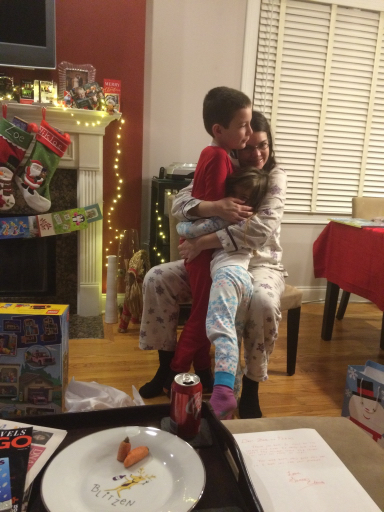 Here's a celebratory Christmas hug.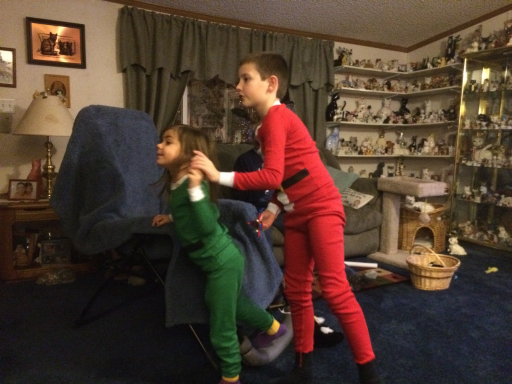 The Christmas pjs got plenty of play this year.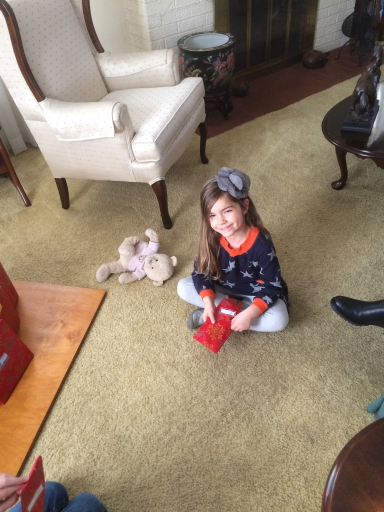 Here's Zoe (and Snuggles) at Great Aunt Margaret and Great Uncle Malcolm's house.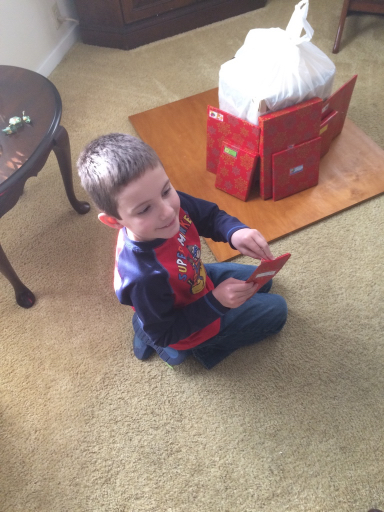 And here's Niklas at the same house of the same aforementioned great people.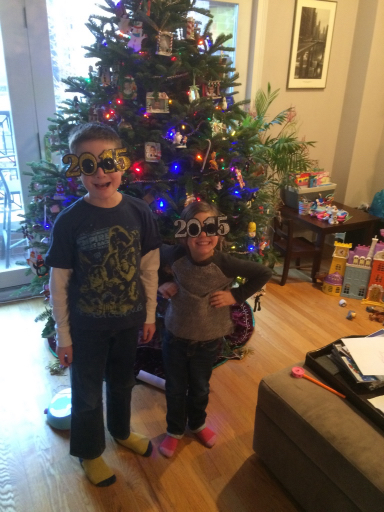 I'm going to assume that this is New Year's Eve. There are subtle clues if you look hard enough.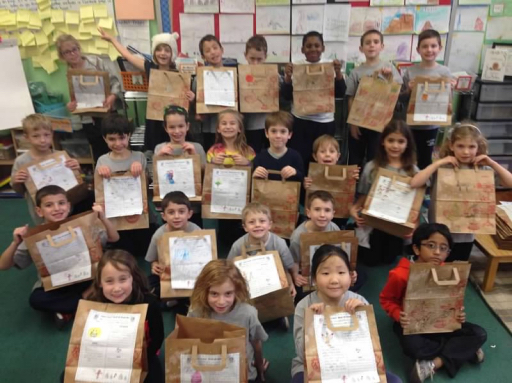 Niklas's class decorated grocery bags with book reports. Here they are with said bags. (Niklas's was about Diary of a Wimpy Kid.)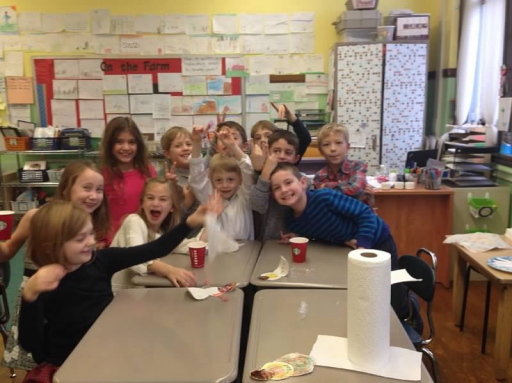 Here's Niklas's class having what I presume is a party, but could be a riot.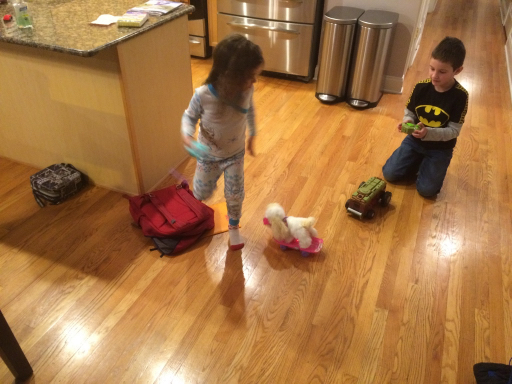 The ancient battle of skateboard riding puppies and sewer-based mutant turtles lives on in our house.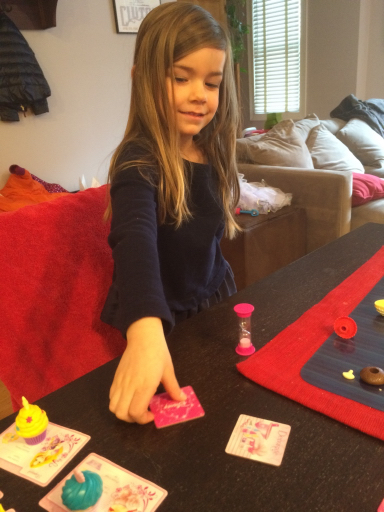 Here's Zoe rolling and controlling at her Disney Princess Cupcake game.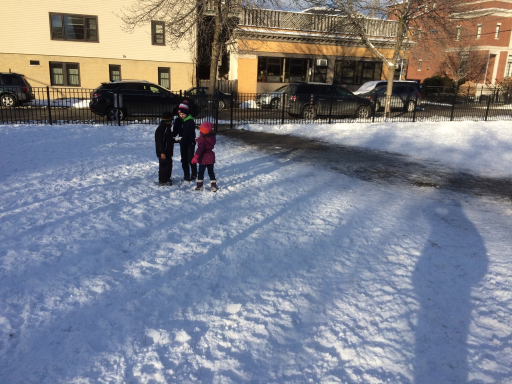 Here's Niklas and one of his friends and also Zoe.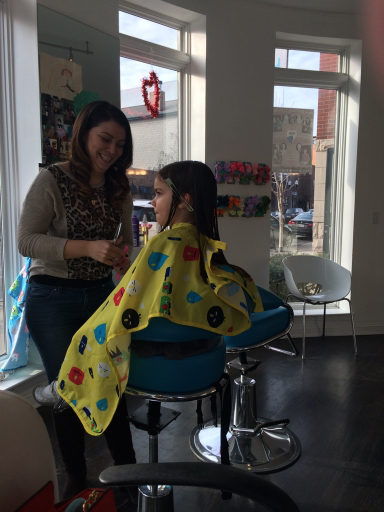 This is Zoe at her new haircut place. They put stuff in your hair that smells like cotton candy, so it's a draw.



Here's Niklas on the sled hill. There are no pictures of Zoe at the hill on account of how I had to carry her up the hill and I was always still trying to catch my breath when she was sledding.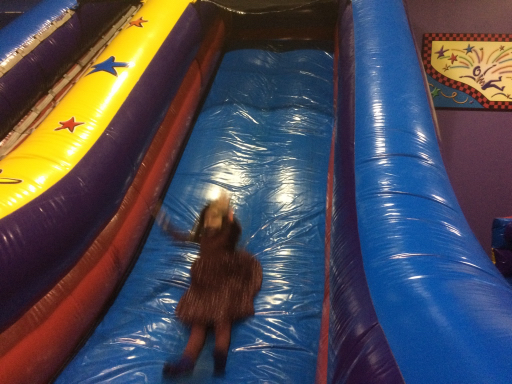 Zoe's choice to wear this dress at pump it up resulted in several megawatts of static generation.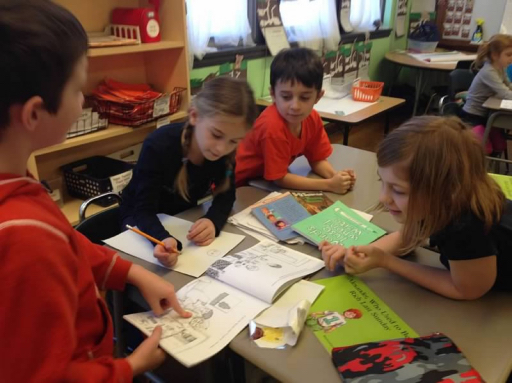 Here's Niklas schooling it up at the old school.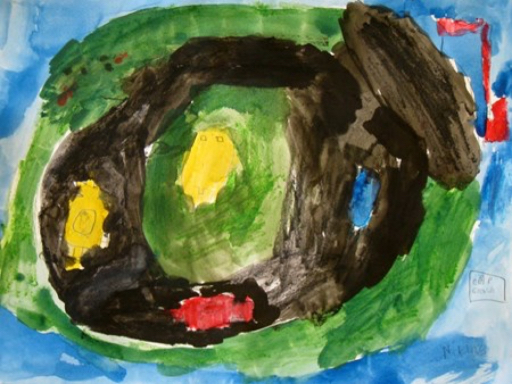 Here's Niklas's take on a racetrack. Unlike the peacock, he has no experience with that from Bermuda, though there is a motocross track on the east end.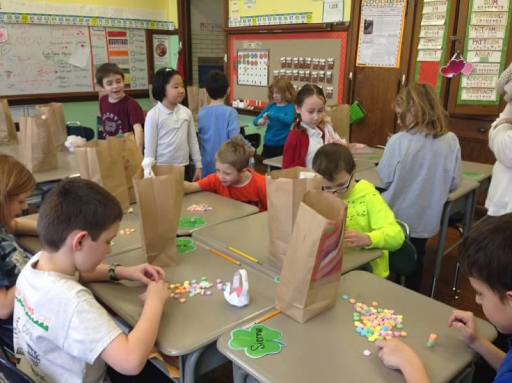 I've got no clue what's going on here. Learning, I guess.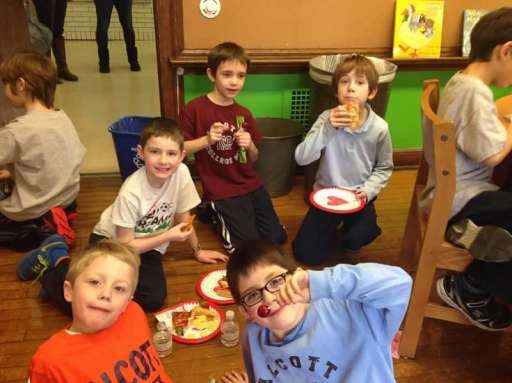 And some learning about pizza.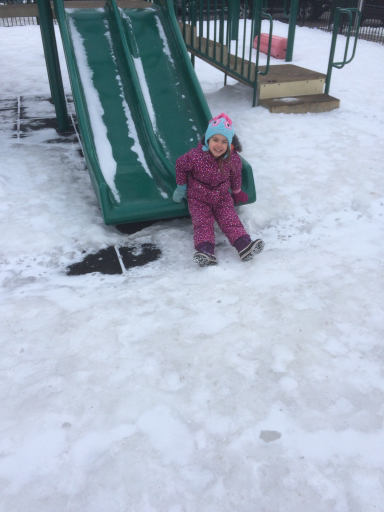 Here's Zoe at some point between November and March. It was so cold this winter. So very, very cold.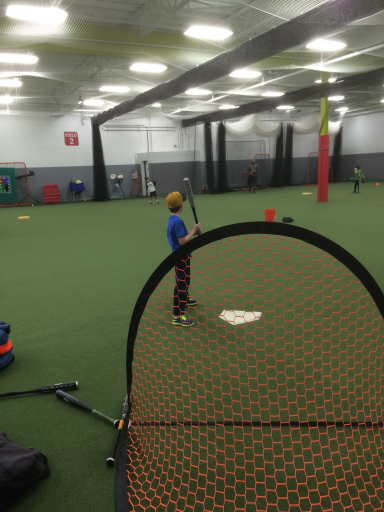 Here's Niklas taking some BP at the Sluggers Center. He was in a six kid class that the five other kids were usually absent for, so he got plenty of reps.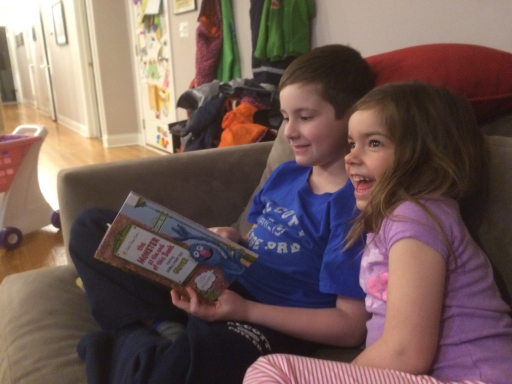 Here's Niklas reading The Monster At The End Of This Book to Zoe. It was super cute.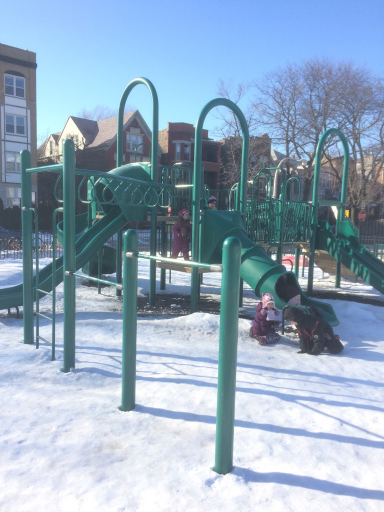 Are Niklas and Zoe plotting against the kids at the bottom of this slide from the top of the slide? I can't argue that they're not.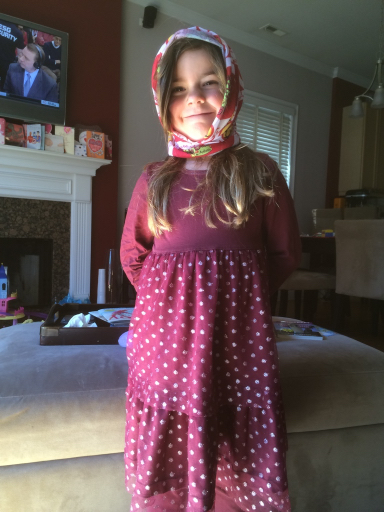 Here's Zoe combining several non-settlery looking pieces of clothes to look like a mid 19th Century settler.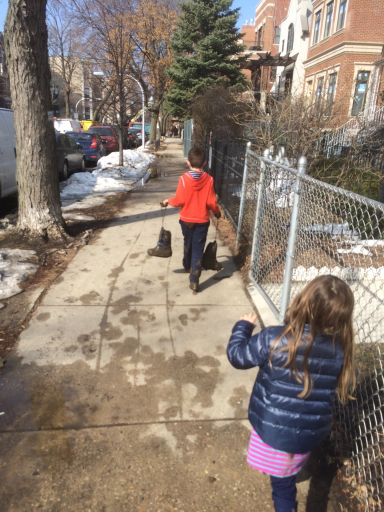 Here's Niklas walking home in his socks after getting his boots stuck in the mud. Why yes, he is related to this woman.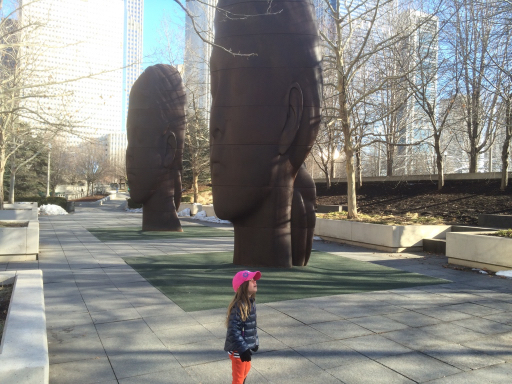 Here's Zoe at Millenium Park, checking out the big heads.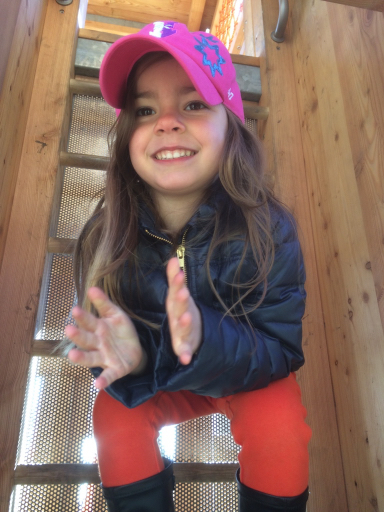 This is Zoe about climb up the new slide towers at Maggie Daley Park.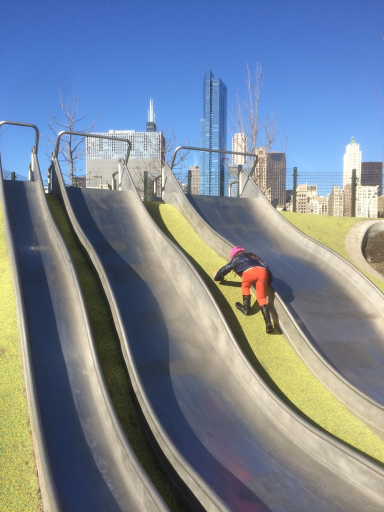 Here's the slide crater as opposed to the slide tower.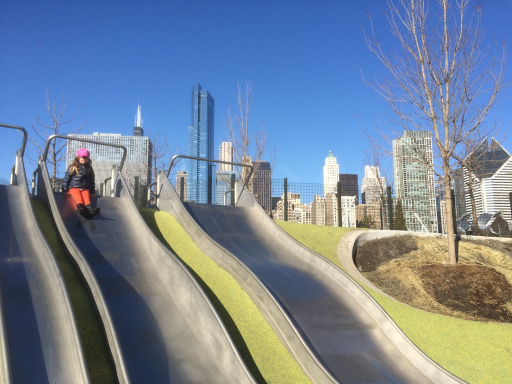 Now that it's above freezing, there's about infinitely more children on these slides at all times.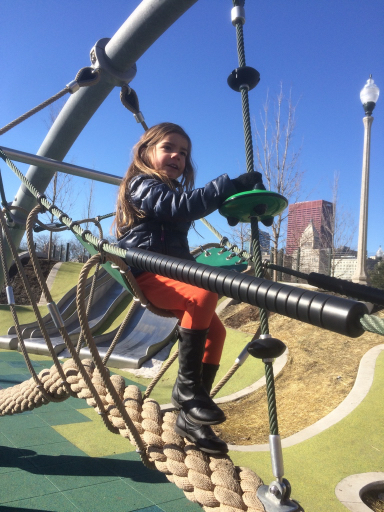 If her chosen profession (semi-benevolent dictator) doesn't pan out, Zoe could make a living at sea.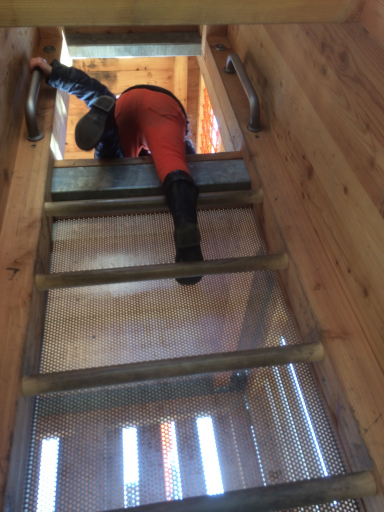 She's climbing up something here, but it's fun to mentally rotate this picture 90 degrees in either direction.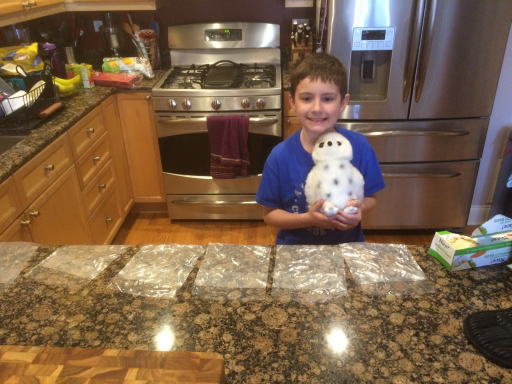 Niklas was in charge of his class's stuffed owl, Hedwig, for a night. It's possible that I don't understand modern schooling.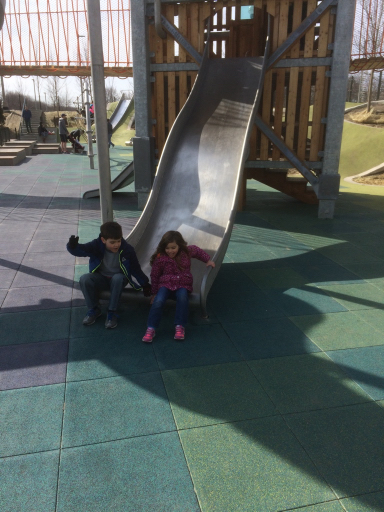 Here's Zoe with some boy who developed an instant crush on her at the park.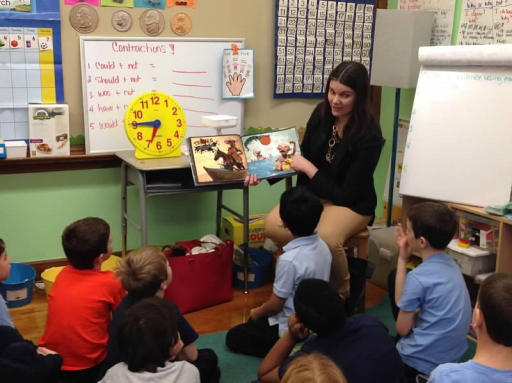 Here's Andrya reading The Garbage Barge to Niklas and his class. Do second graders love stories about garbage? Yes. Yes they do.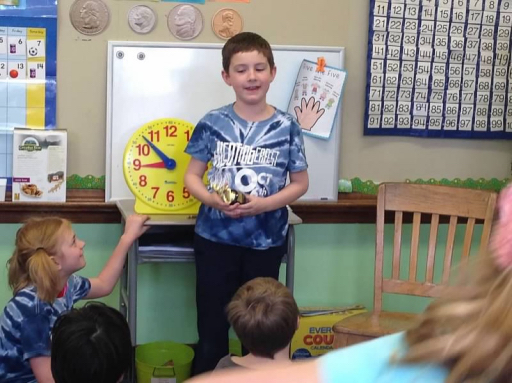 So Niklas was Star Student a few weeks back. Here he is star studenting.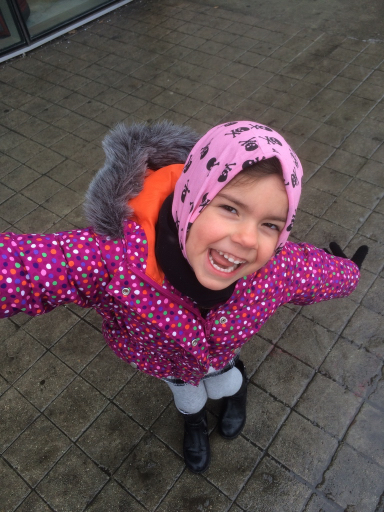 If anyone was born for a pink skull and crossbones head scarf, it was Zoe.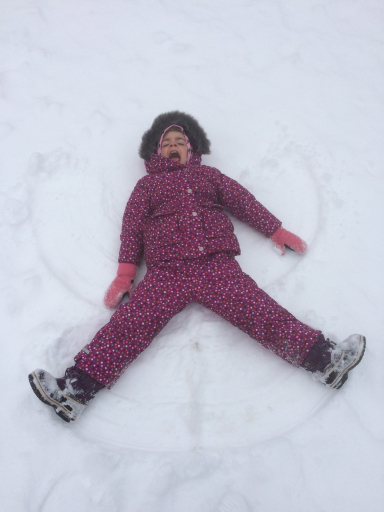 Here's Zoe making a snow angel WELL AFTER WHAT SHOULD HAVE BEEN SNOW ANGEL SEASON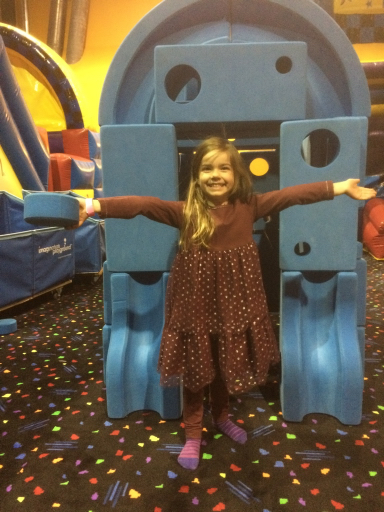 Here's Zoe in front of a fort that she and I built. It lasted several minutes before falling like Tokyo before Godzilla.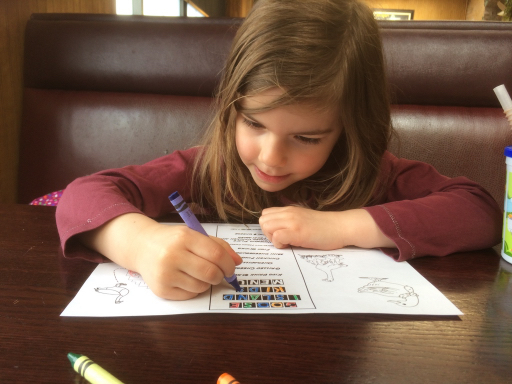 This is Zoe enjoying a working lunch over spring break.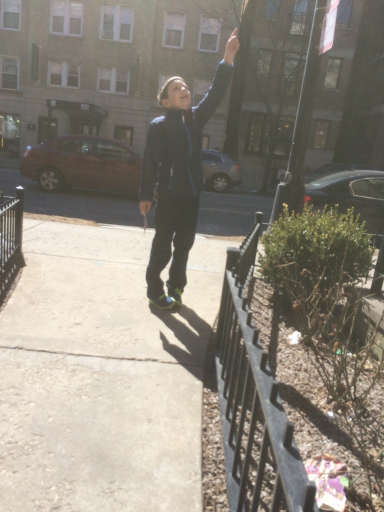 I... huh. Not sure what's happening here.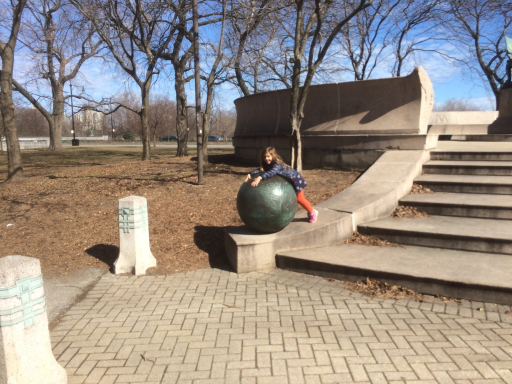 Zoe has defeated the Stone Orb of the Park.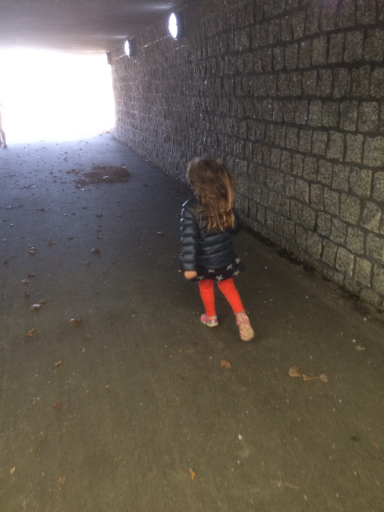 After here victory, Zoe stomps off into the light in search of her next adventure.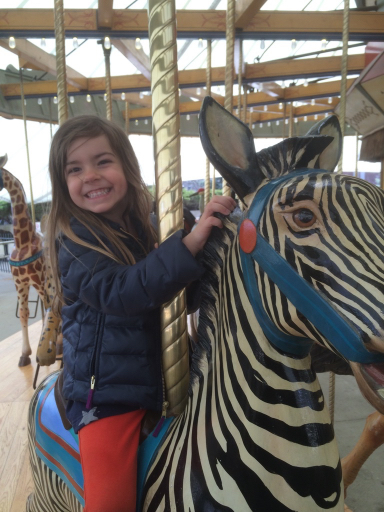 Zoe loves zebras for z-related reasons.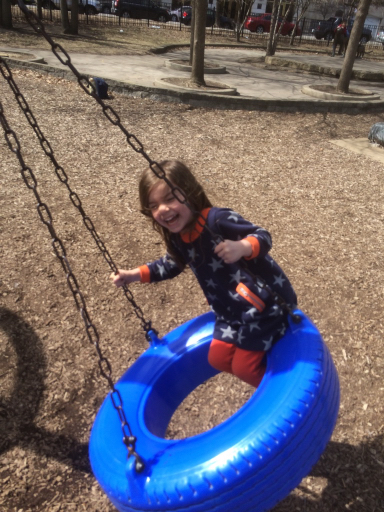 Zoe loves tire swings despite their lack of z's.



Here's Zoe working on a chalk outline of me. I got better.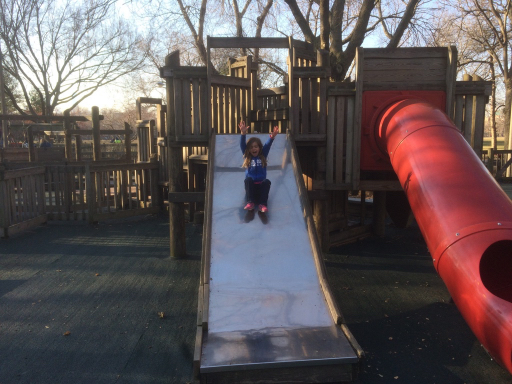 This is Zoe at Oz Park. She's on a slide.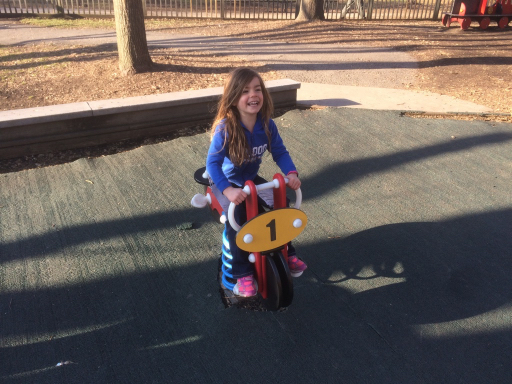 Here's Zoe about to cause the local authorities some consternation.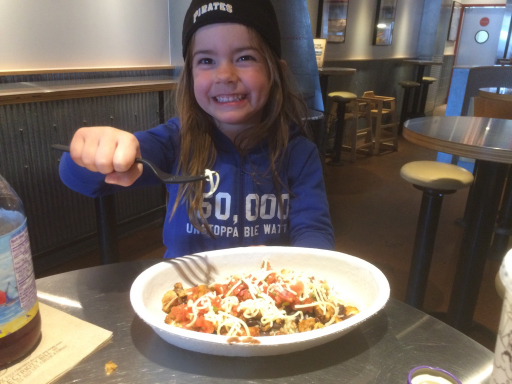 I'm not convinced that Zoe likes burrito bowls, but Andrya does so Zoe is insistent that she does, too.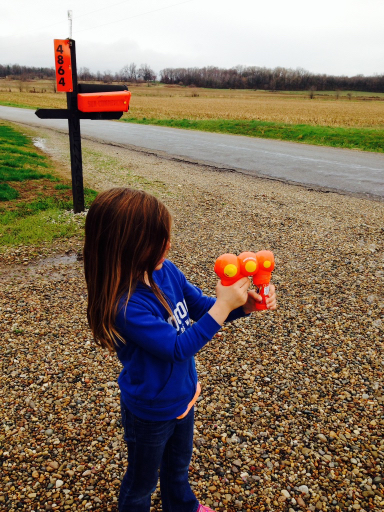 Here's Zoe in a bubble battle royale with her brother.



Niklas is taking the loss, it looks like.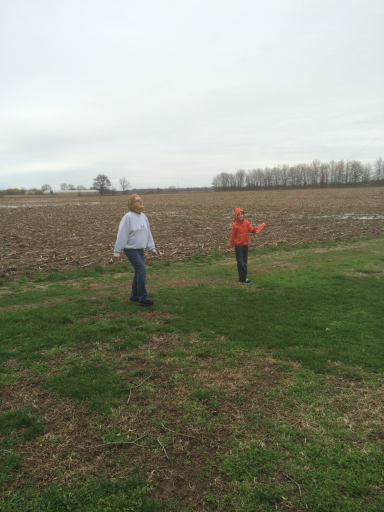 Here's Niklas kiting it up after I crashed the kite into a tree but managed to get it out again.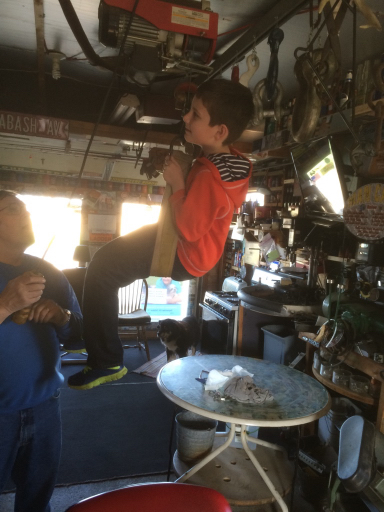 Grandpap Vennard has found an alternate use for the garage winch.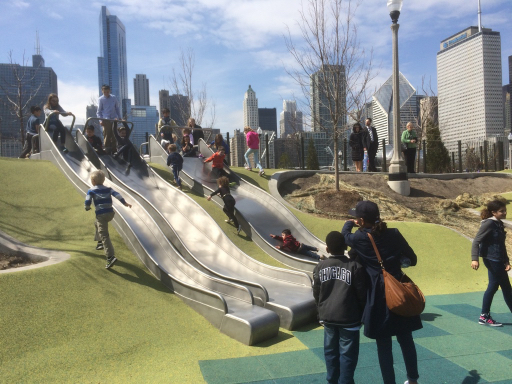 I'm pretty sure both kids are in this picture. Feel free to zoom in.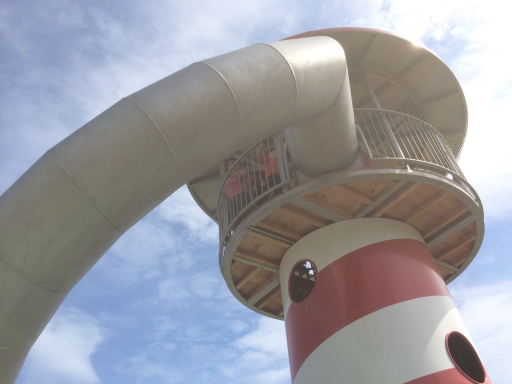 Here are the kids looking out to sea (or perhaps back out at the city) from atop a (possibly fake) lighthouse.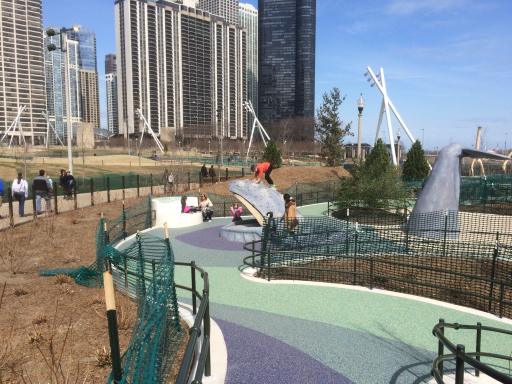 Here's Niklas on a definitely fake whale.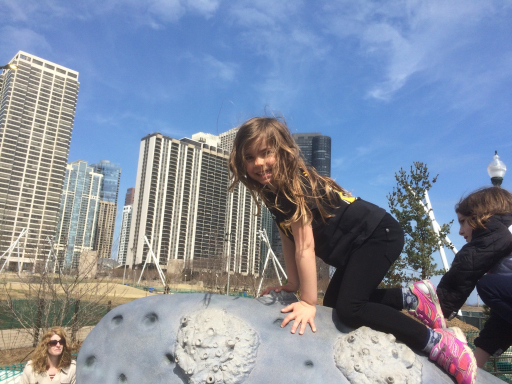 This is Zoe on the same whale.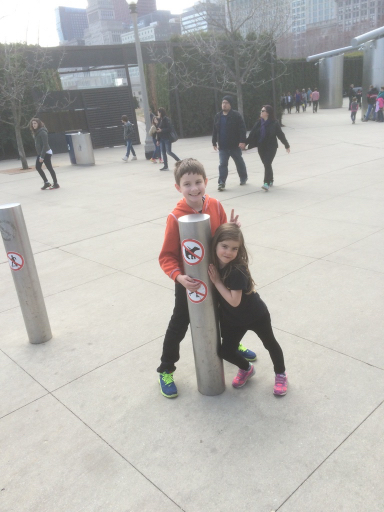 I feel like Niklas is going to take a punching once Zoe sees this.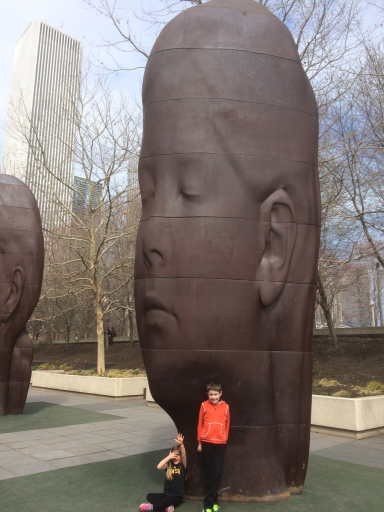 Here's Zoe, a big head and some public artwork.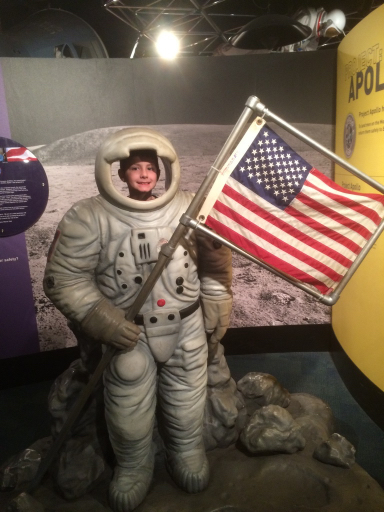 Here's Niklas at the museum of science and industry (as opposed to the moon).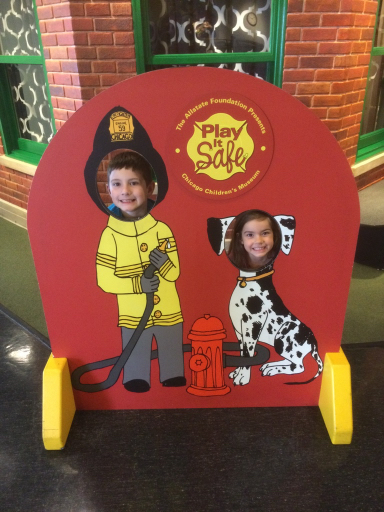 Chicago has an abundance of things you can stick your head in for a picture.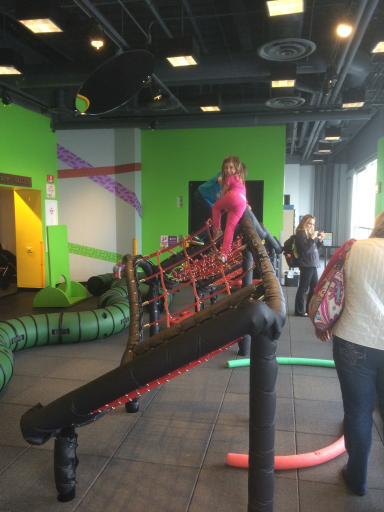 Here are the kids climbing on some stuff at the Children's Museum. They've got plenty of climbing stuff there.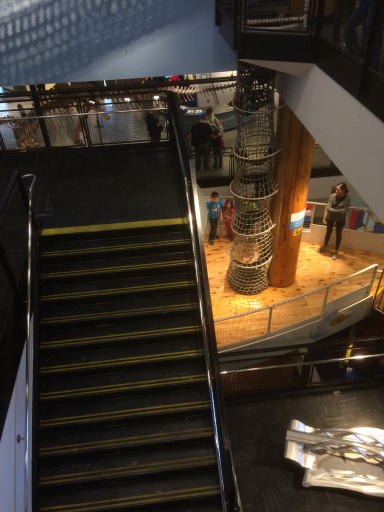 See? Here are the kids waiting to climb on something.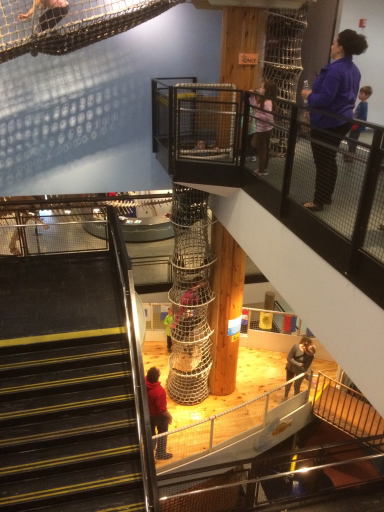 And here they are climbing it (Niklas's head is poking out, Zoe's about halfway up.)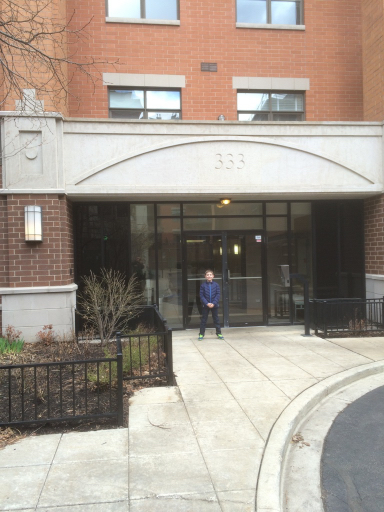 Here's Niklas in front of his first house.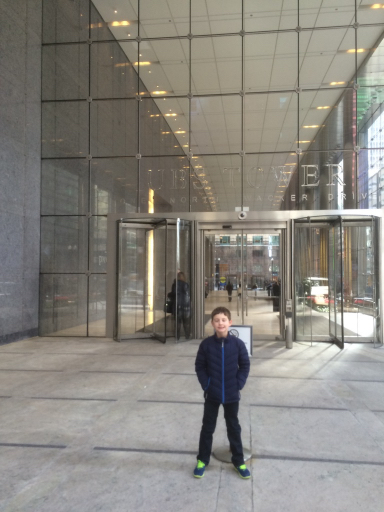 And here he is in front of Andrya's office.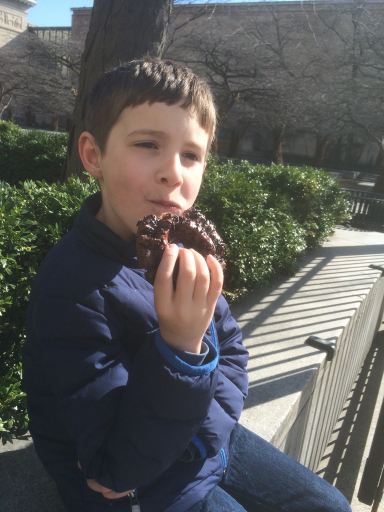 Then we got a doughnut. This was all on our was to the eye doctor, so it was an action packed day.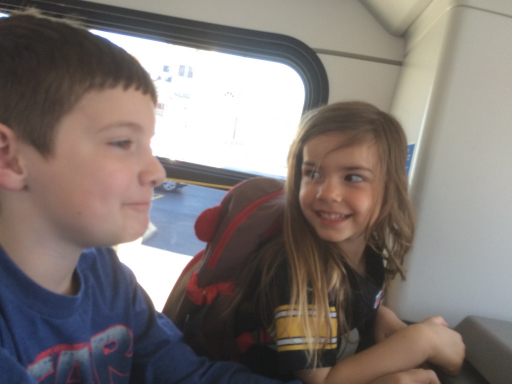 Here we are on the bus again. I think this is when Niklas was on Spring Break and we picked Zoe up from school.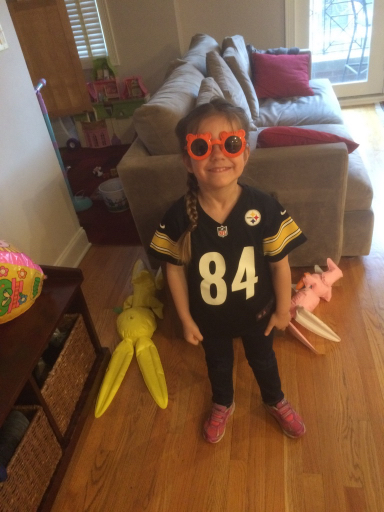 Here's Zoe with some braids courtesy of Dana and some stylish sunglasses.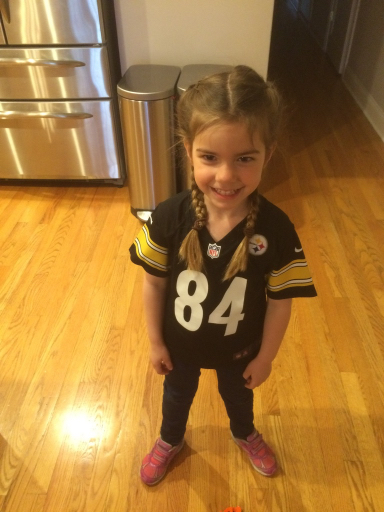 Here's Zoe with the same hair but no sunglasses.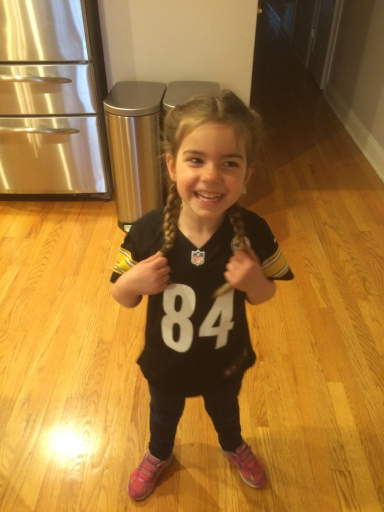 These are Anna braids, by the way, but if you put one behind your back, it's an Elsa look.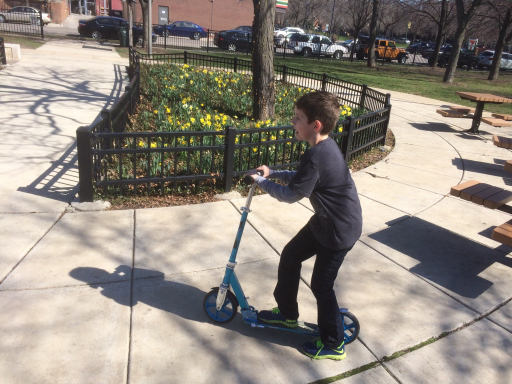 Scooter face of moderate amusement!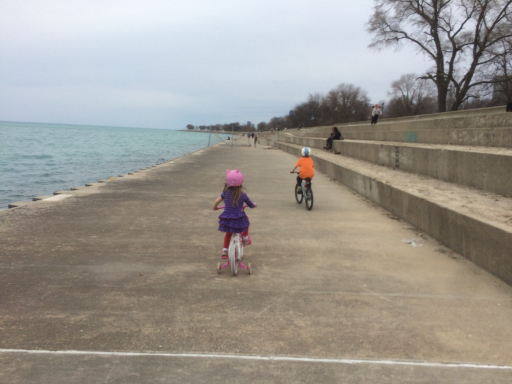 Most pictures of the kids on bikes will be of their backs from now on as they've gotten too fast.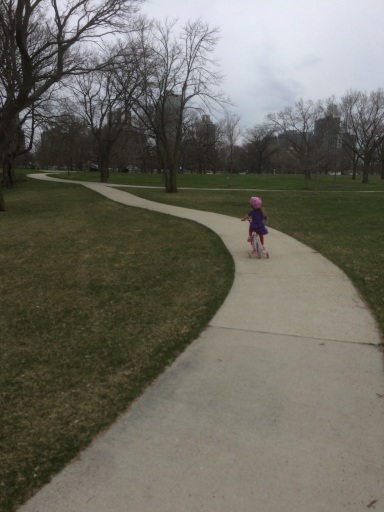 Here's Zoe zooming away from me. Niklas is already waiting for us back at the car.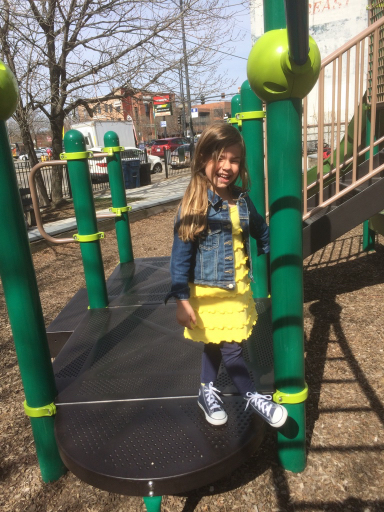 This was the best picture I could get of Zoe in this outfit, which I rather liked.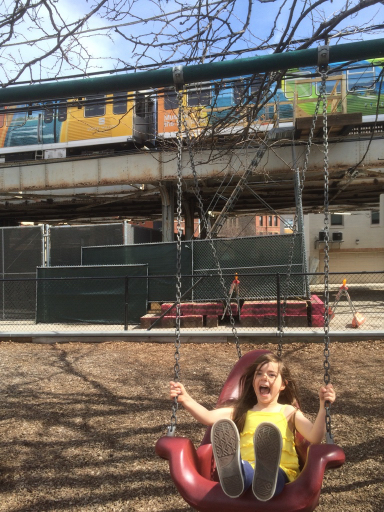 This swing? Zoe likes this swing.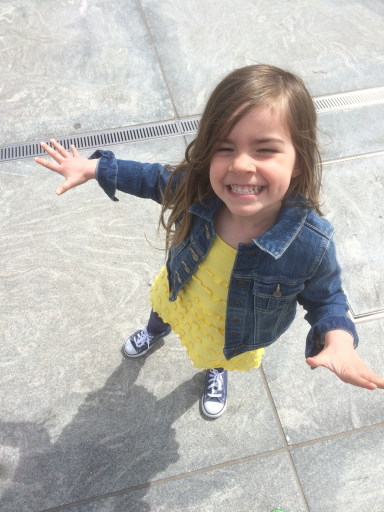 I'm not going to photoshop lighting shooting out of her hands right now, but I can't promise I won't get started on that as soon as I acquire photoshop for the new computer.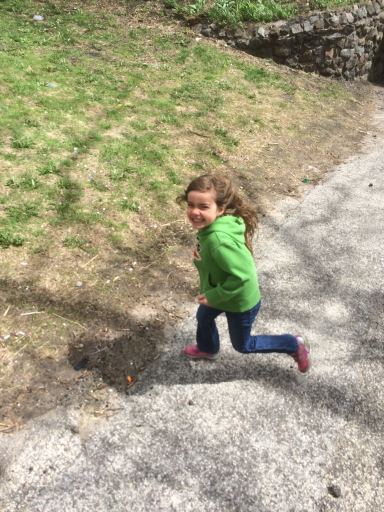 Come outside, Zoe! It's windy!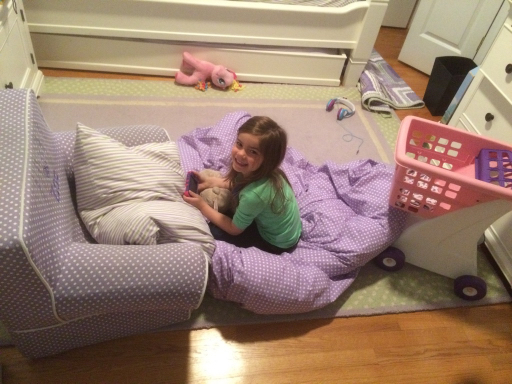 This, according to Zoe, is a boat.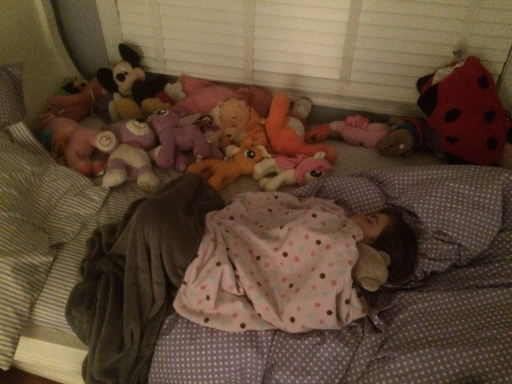 Here's Zoe demonstrating how someone can sleep wrong.