2012-06-06: So here are some pictures of the kids doing that kid stuff that they're known for.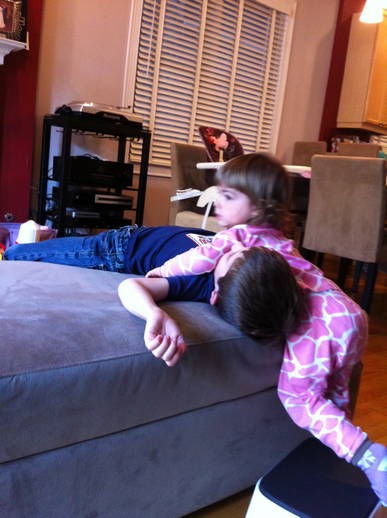 If there's a wrestling equivalent of catcher's indifference, I think it can be applied here.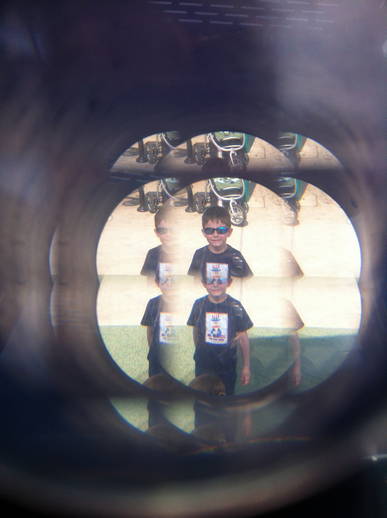 Here's a bug's eye view of Niklas assuming that bugs see things as if through a playground telescope.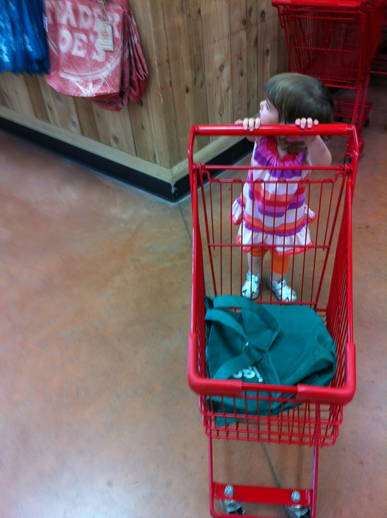 You would think it's bad that Zoe's not watching where she's going, but I assure you it makes no difference.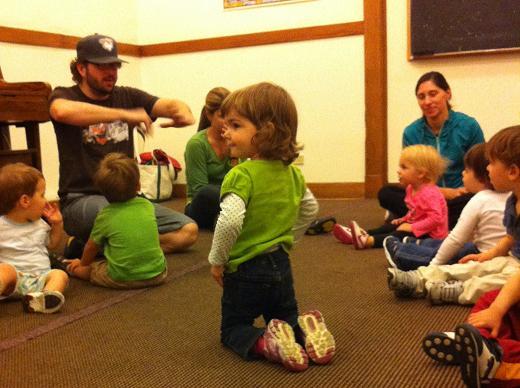 Here's Zoe hunting the bear that is known to hang around on Armitage.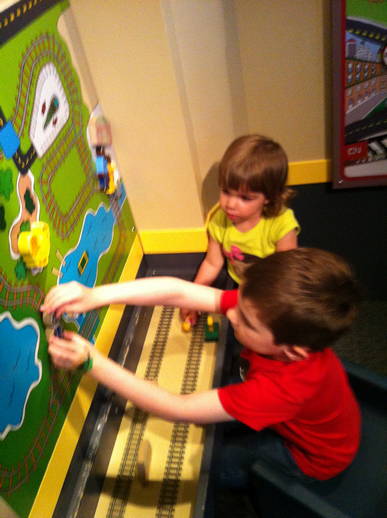 I'm not sure what's going on here, but it's happening with furious intensity.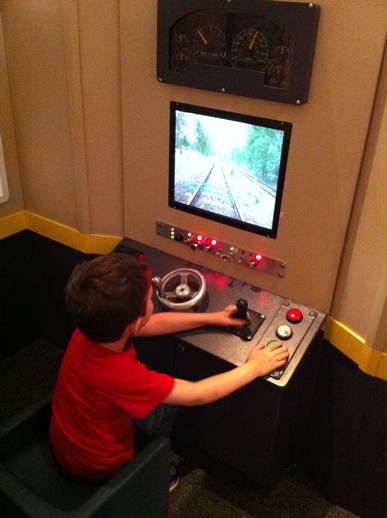 If you see this man driving, DO NOT BOARD THE TRAIN.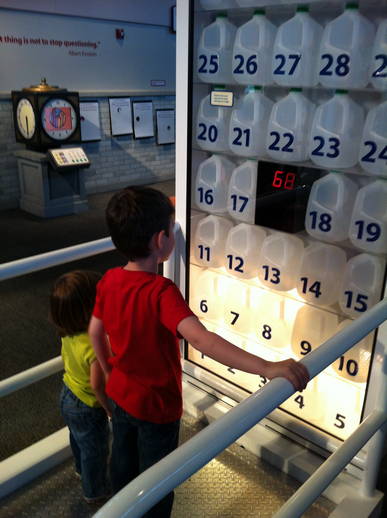 So now I know I can carry at least eight and a half gallons of milk.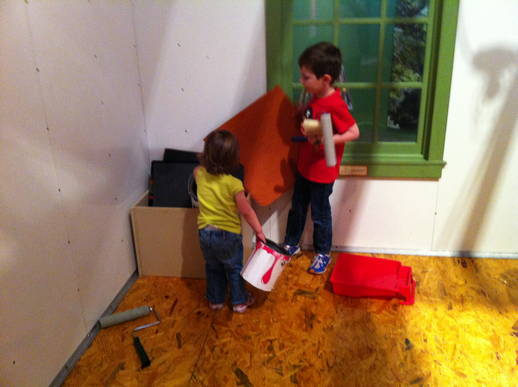 The children are a bit confused by this construction exhibit on account of how they usually work on the other end.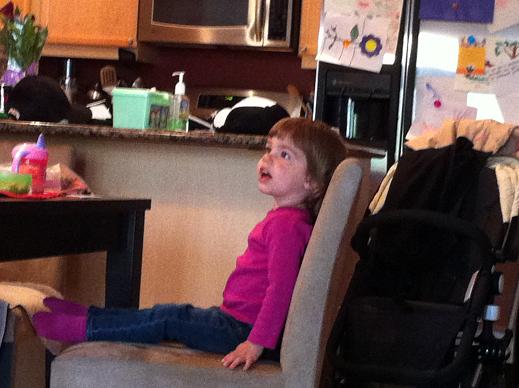 This is Zoe singing a Yo Gabba Gabba song. It looks more like she's yelling, which... it's pretty similar.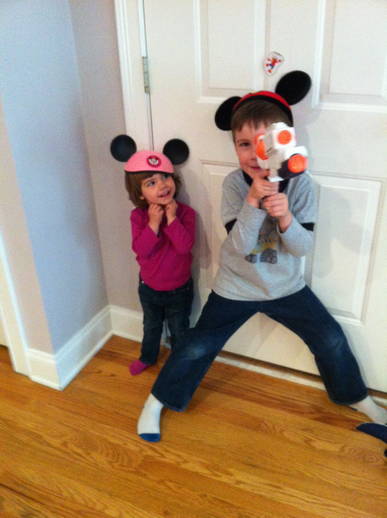 Here's the Space Mouse Assassin Squad ready to spring into action.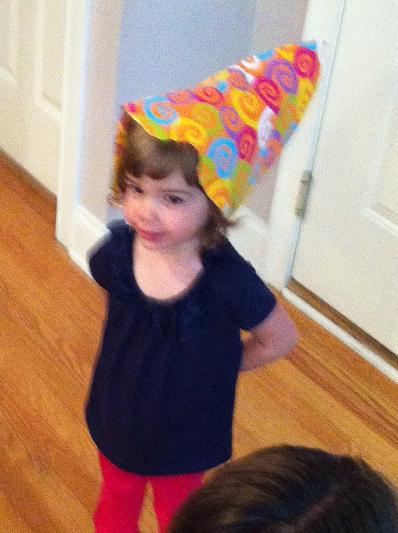 Really, it looks good on anyone.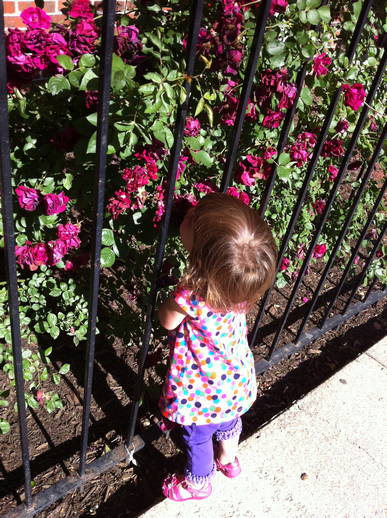 This is made more adorable by the fact that she's not smelling the flower, she's giving it a kiss.


2012-06-10: Here are a bunch of new pictures, mostly from our trip to Millennium Park last week which I guess I felt the need to document as though I were a tourist. Chicago is lovely! I recommend that you go!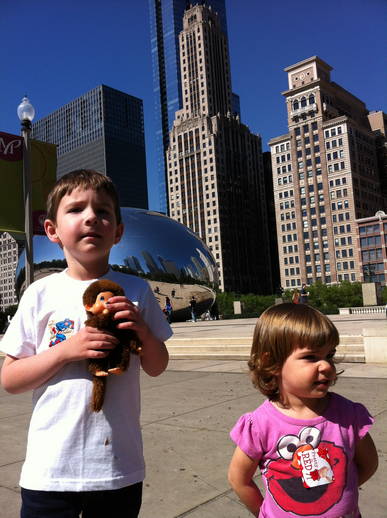 Here's Captain von Faceplosion, Dr Disinterested and Andrya's toy monkey from thirty years ago.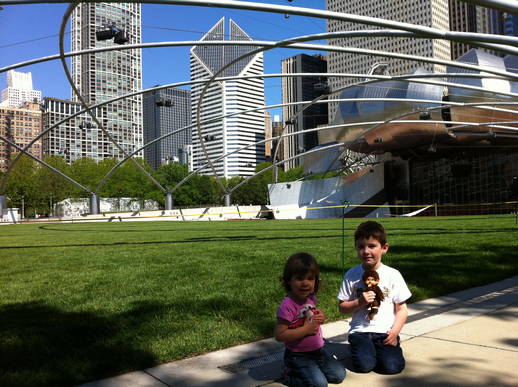 Is this part of the park closed because they were afraid the kids would wreck it up? It's a pretty safe bet.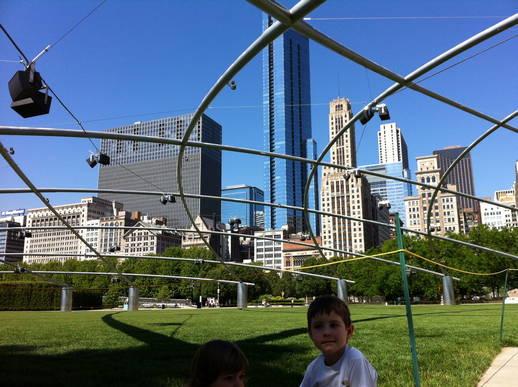 This is a tribute to my mom's photography style.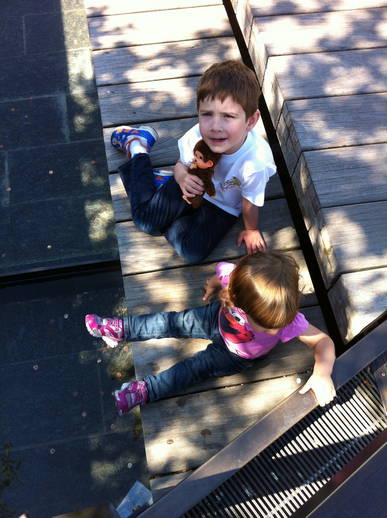 These guys LOVE throwing money into water.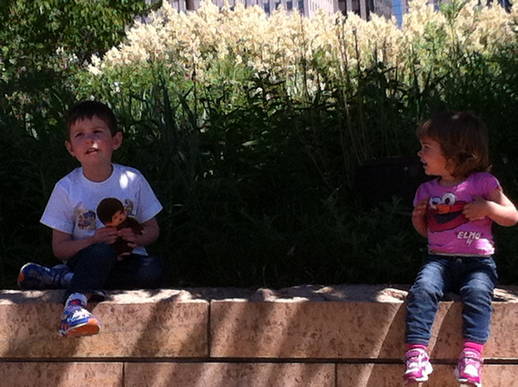 So, here are the kids sitting on a ledge. FASCINATING!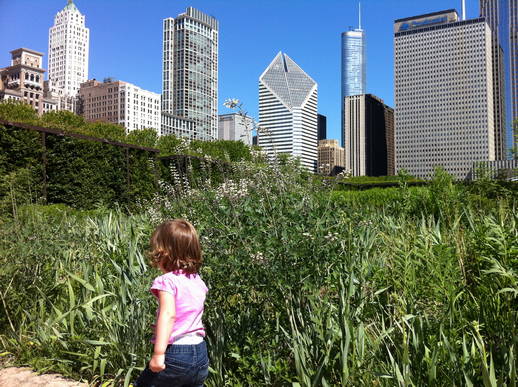 Here's Zoe walking through the overgrown post-apocalyptic Chicago of the future.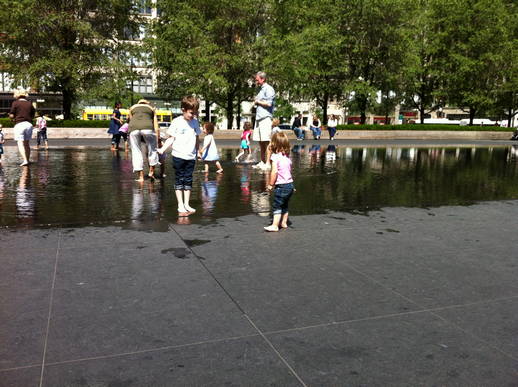 Zoe doesn't believe Niklas when he says it's ok to run through the fountain.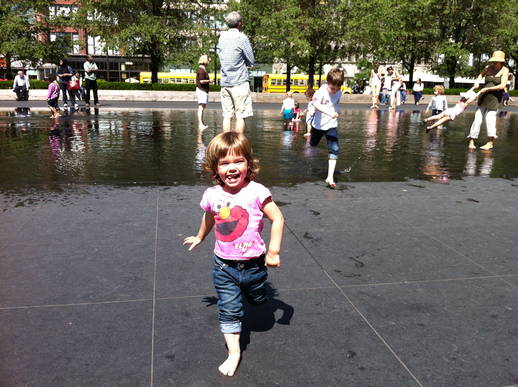 That explains her "I'm getting away with something" face here.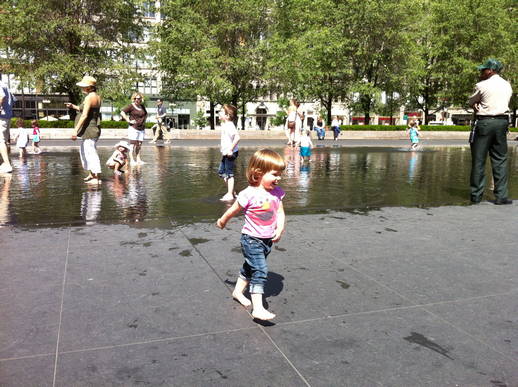 And here (while Niklas looks at the giant spitting face)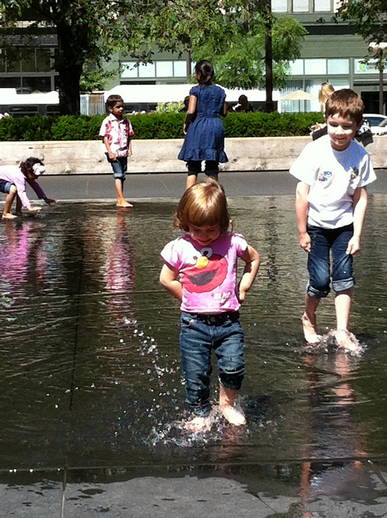 Niklas and Zoe enjoy the occasional stomp-dance combination in the water.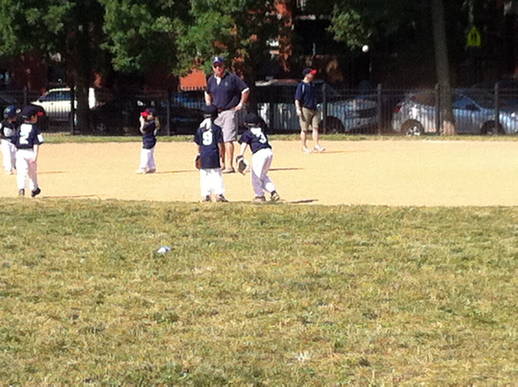 Here are the Braves, mostly paying attention for once.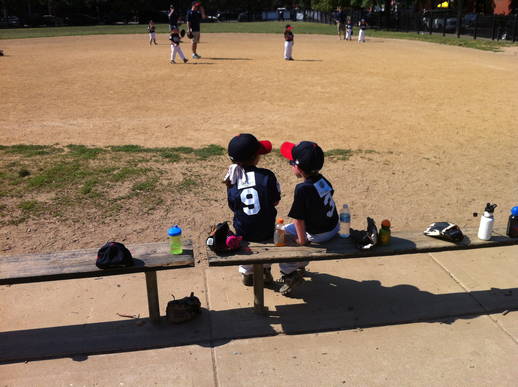 Here's Niklas hanging out with one of his teammates after a successful trip around the bases.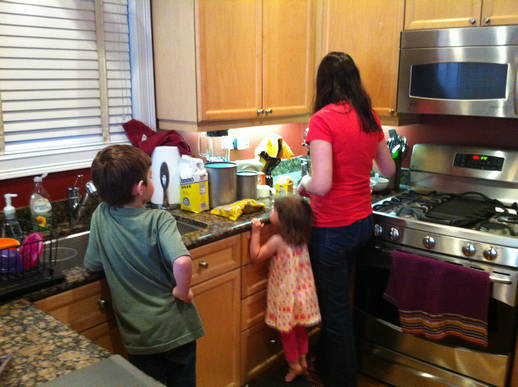 I'm sure that having this much help only slightly increases Andrya's cookie making time.


2012-06-18: Well, I failed to take any pictures of the kids playing in the water at the playground today despite the fact that Zoe looked super cute in her swimsuit. However, given bad experiences I have had in the past with my phone and water, I thought it for the best to leave it at home. That explains how I managed to remain completely dry. So, here are some pictures of other things.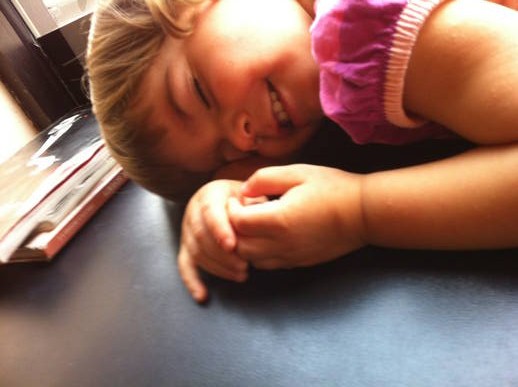 Here's Zoe pretending to take a nap. Needs work, Zoe.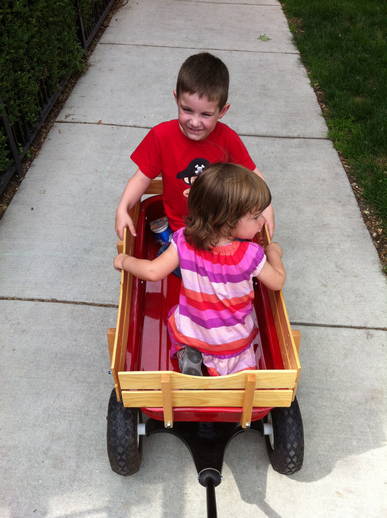 Well, isn't this just a wagon full of lazy.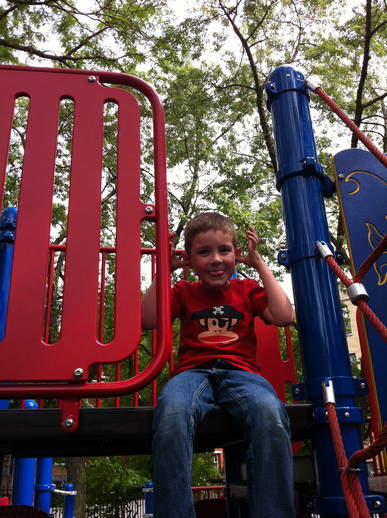 This speaks for itself, I think.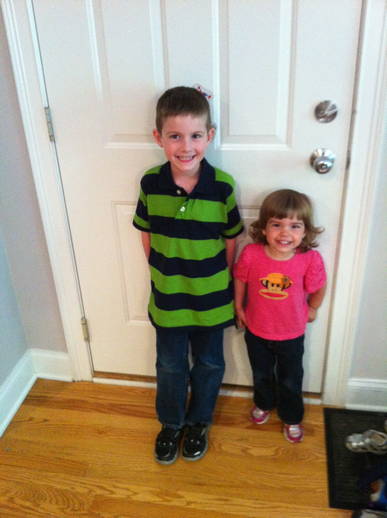 Niklas picked this shirt out himself making him infinitely ahead of me in the "chose to wear a polo shirt" category.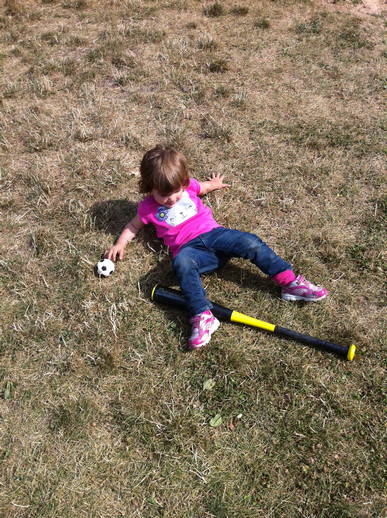 Things appear to have gone wrong here.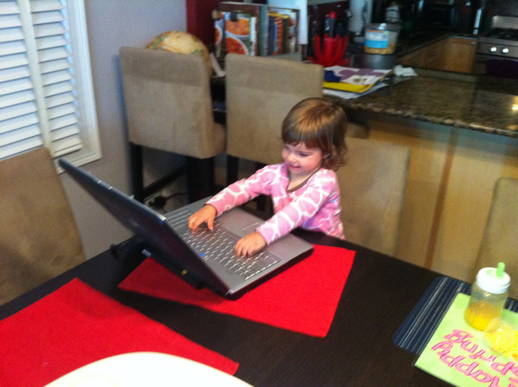 Things are definitely going wrong here.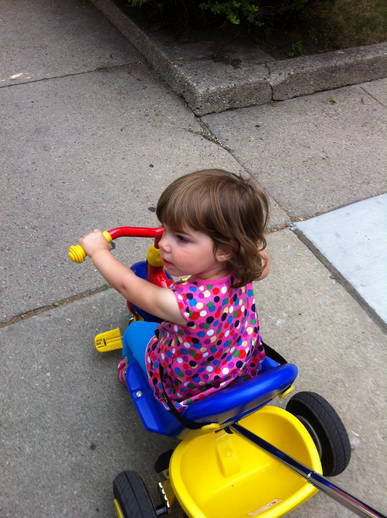 King of the road says you move too slow.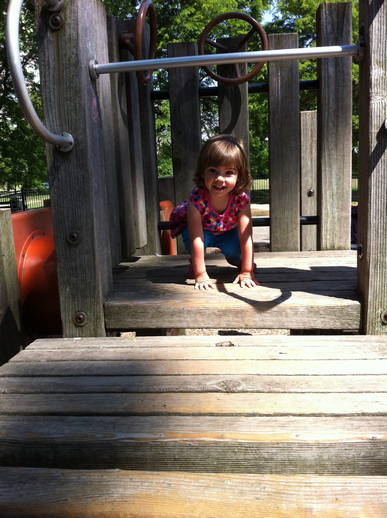 Amazingly, after being pushed around on a tricycle for an hour, Zoe still had plenty of energy for the playground.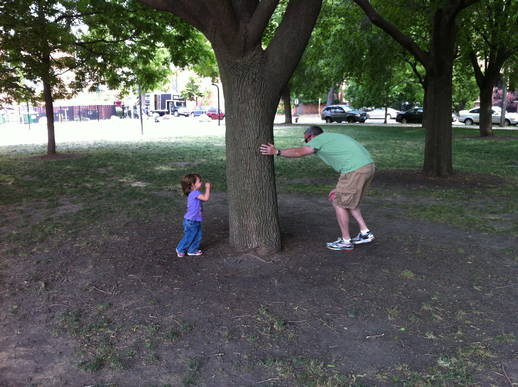 Zoe (and Niklas, but he's not in this picture) had a great time playing with Josh this weekend.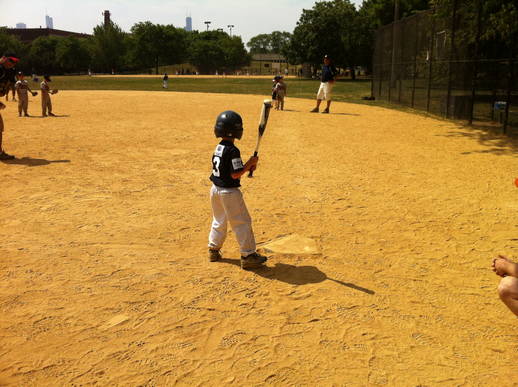 Here's Niklas waiting to put a charge into a ball.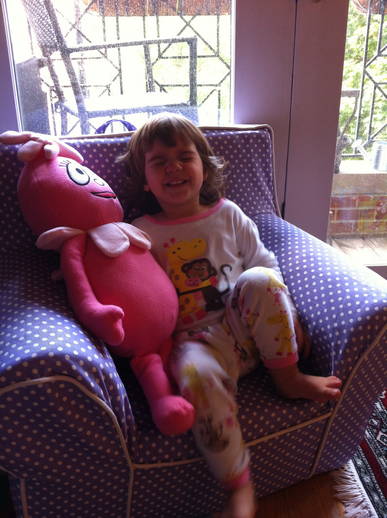 The fake nap face isn't getting any better.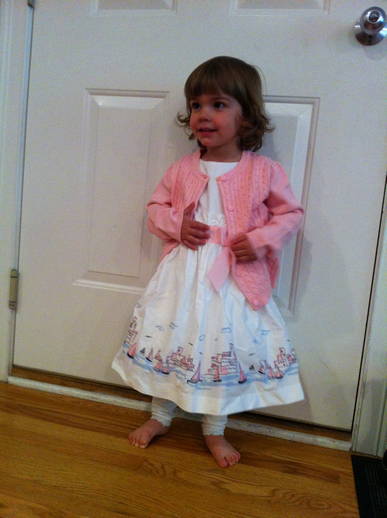 Here's Zoe modeling the dress Josh got her for her birthday.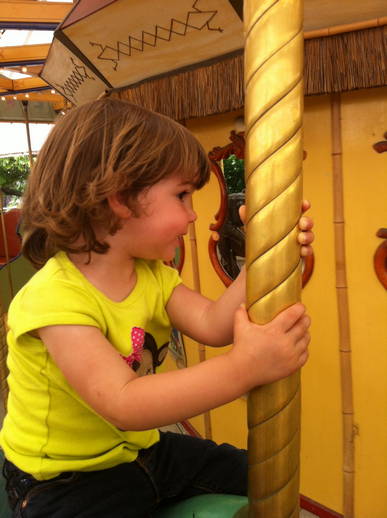 Zoe has tamed whatever type of large, flightless bird this is.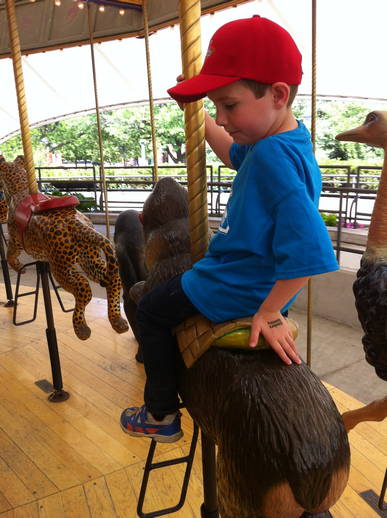 Meanwhile, Niklas chose to ride a monkey, possibly because its butt looked funny.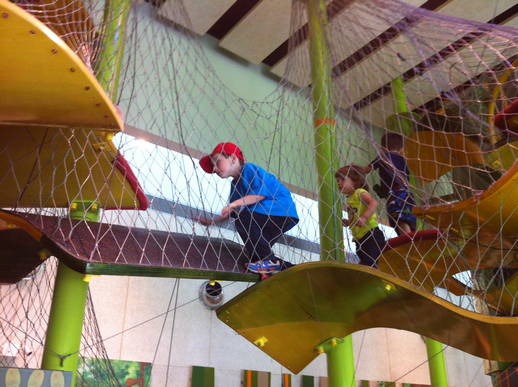 Niklas prepares for a summer job as a tour guide by leading Zoe through the climby thing at the Zoo.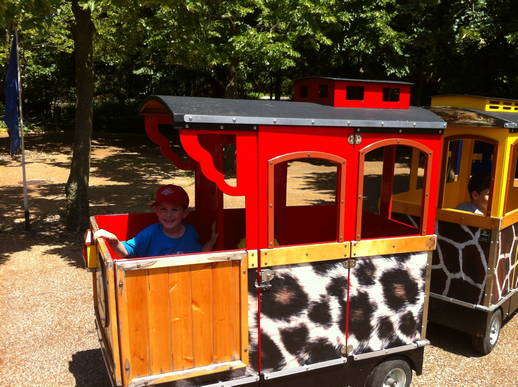 Is Niklas planning on robbing this train? The trouble smile points to yes.


2012-06-24: Here are some pictures of Zoe's birthday party that I neglected to post last week and also some other pictures of Zoe and the increasingly elusive Niklas. STAND STILL SO I CAN TAKE YOUR PICTURE, NIKLAS.

Here are the kids and I building a crane, that could conceivably be used to build other things had we not used up all of the blocks in the construction of the crane.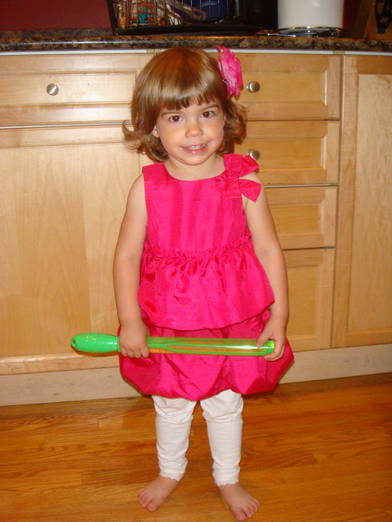 Here's Zoe in the brief moments before she realizes that there's a bow in her hair and takes it out.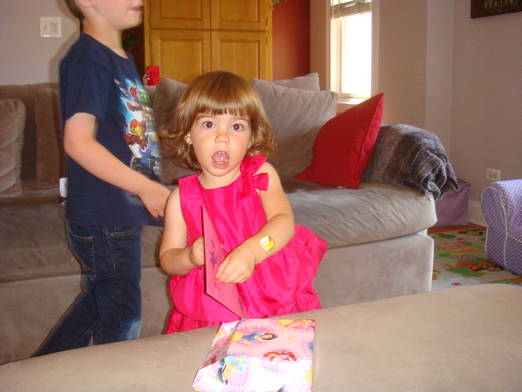 Here's Zoe acting quite surprised at her definitely not a surprise party.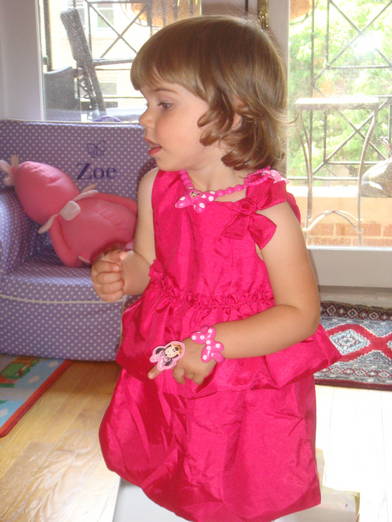 Zoe models the latest line of Minnie Mouse jewelry.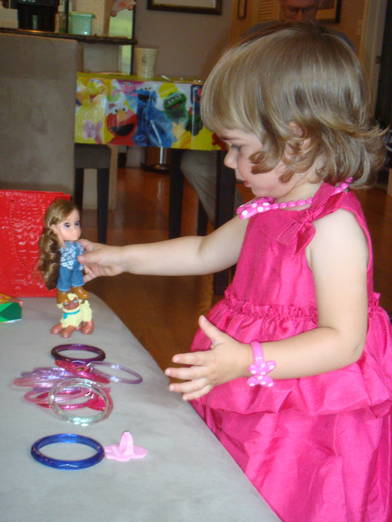 Zoe is a big fan of the loot she got from her godmother.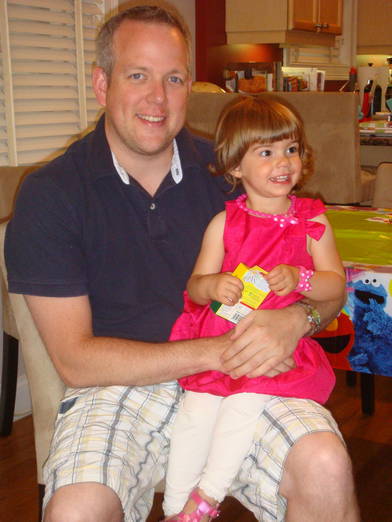 Here are Zoe and Josh, just cold looking good.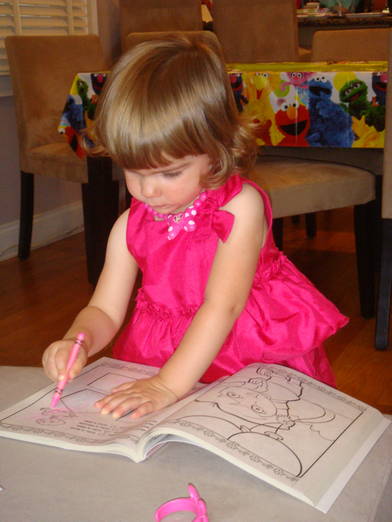 Zoe is serious about her art work.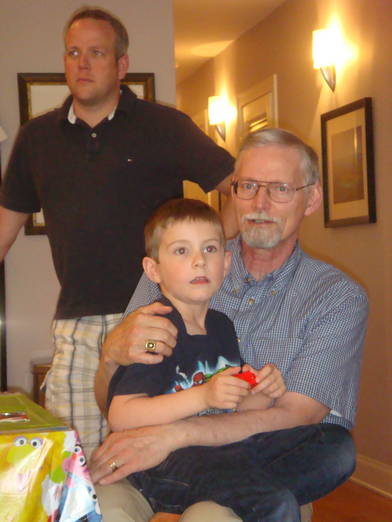 Here are three people who do not appear to want their pictures taken.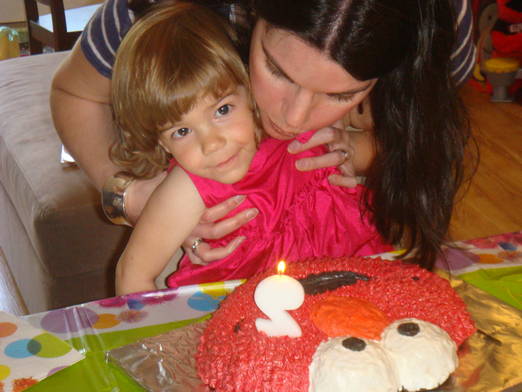 Here are some good looking ladies.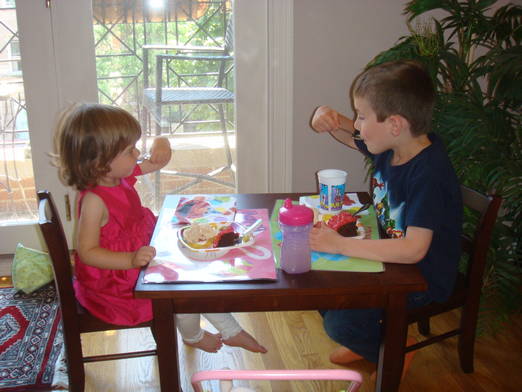 Cake and ice cream bring out the civility in Niklas and Zoe.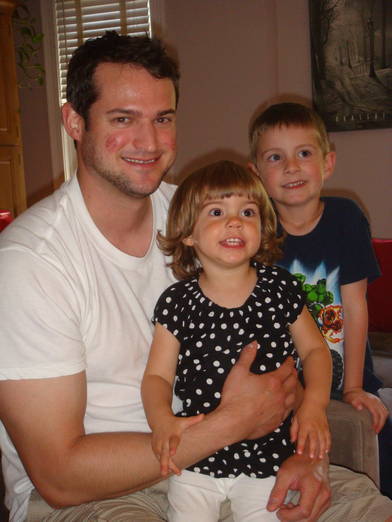 Zoe was excited that her godfather was able to make it up for her birthday celebration.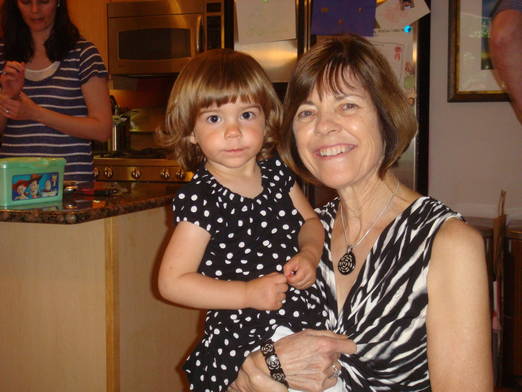 Zoe had fun hanging out with Grandma, too.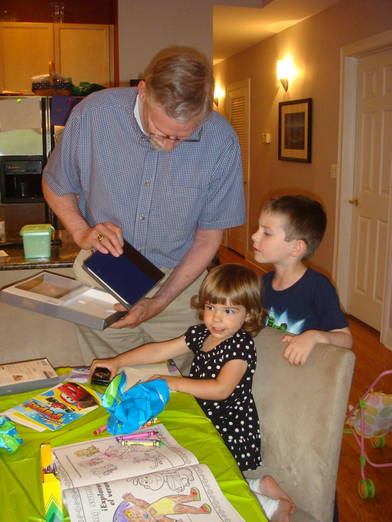 Niklas and Papa are perplexed by Papa's father's day gift, apparently.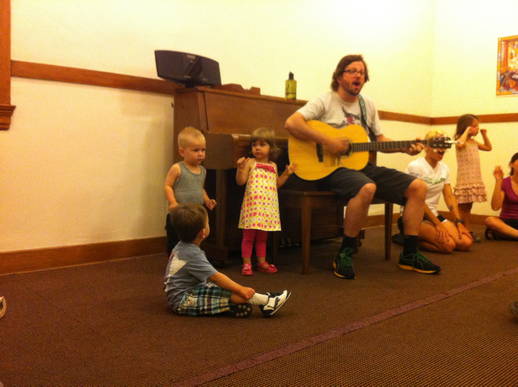 Here's Zoe singing Twinkle Twinkle Little Star with the Wiggleworms.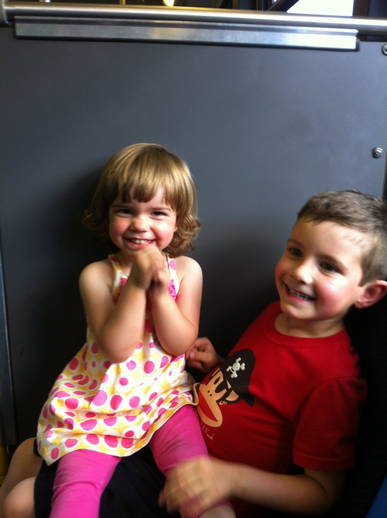 Here are Niklas and Zoe sharing a seat on the bus despite the large number of available seats.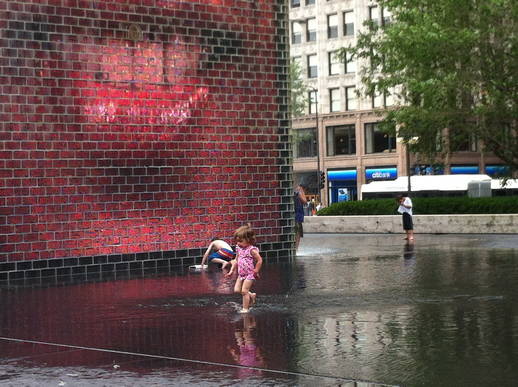 The kids love the spitty face fountain, because who doesn't love getting spit on?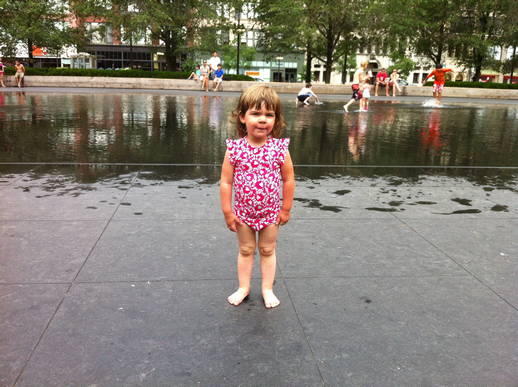 I, for one, am quite pleased that Zoe has a good annoyed face.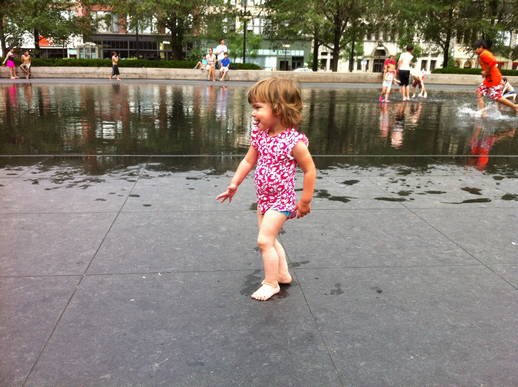 I'm also glad it's not her only look.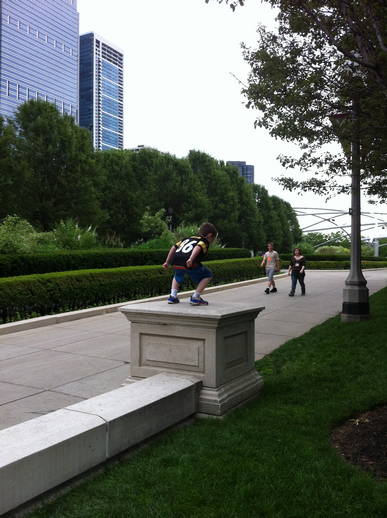 "Butt, butt, butt. Time Capsule! Time Capsule!"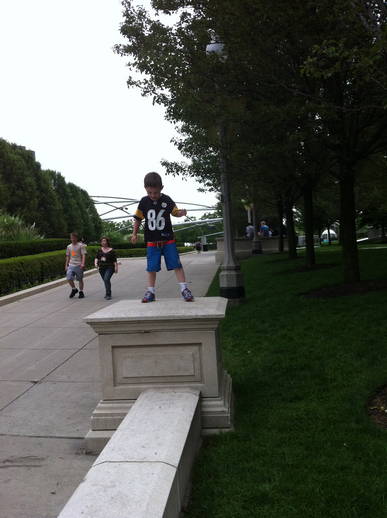 Fun fact: Niklas also wanted to stand on one of these things that overlooks a twenty foot drop.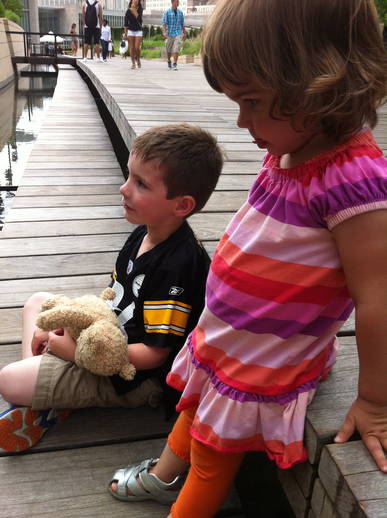 Here are the kids relaxing after running about the fountain for nigh ever.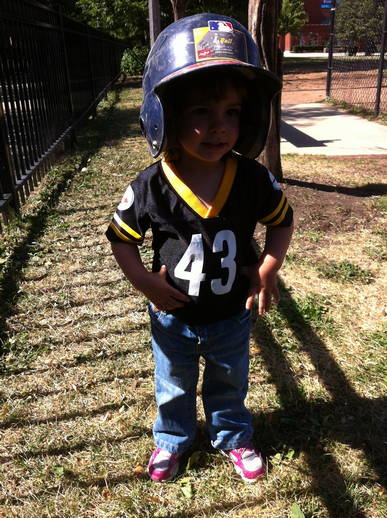 Little girl in big helmet continues to amuse me.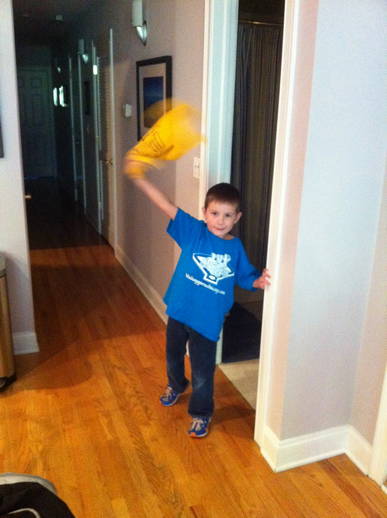 He's a few months early, but you can't fault his enthusiasm.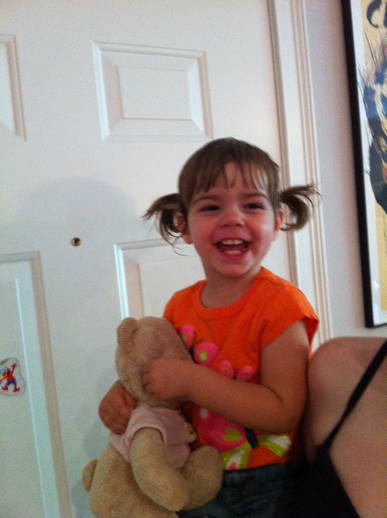 These pig tails actually lasted a while. Fun fact: Zoe's hair is wet because of the clean up efforts that followed a massive bubble spill.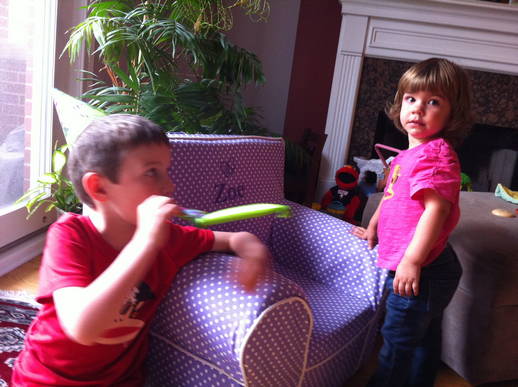 Niklas: "Woo! Party!" Zoe - "Eh"



And as a bonus, here are a couple of pictures that Niklas took last week. He's still working on his photography skills, but the framing's good.